How can I get involved?
We are currently recruiting for multiple Board positions and ALL of the committees. There will be small and large tasks available for each committee, so alumni volunteers with varying interests and amounts of time are needed. 
If you would like to know more about the new committee structure, and might wish to join a committee, please visit our Board and Committee Interest Form and let us know!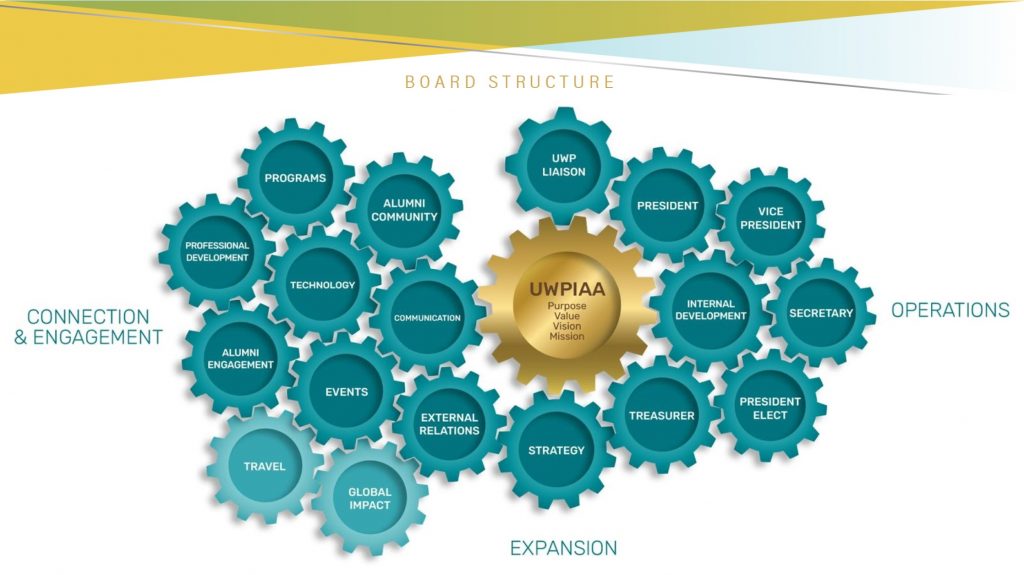 New Committees:
Alumni Community (Era and Regional Reps)
Alumni Engagement
Communications
Events
External Relations
Global Impact
Internal Development
Professional Development
Programs
Strategy
Technology
Travel