THE JAMES E. MACLENNAN EVERYDAY HERO AWARD
JODY GOODMAN HARDWICK AND JIM HARDWICK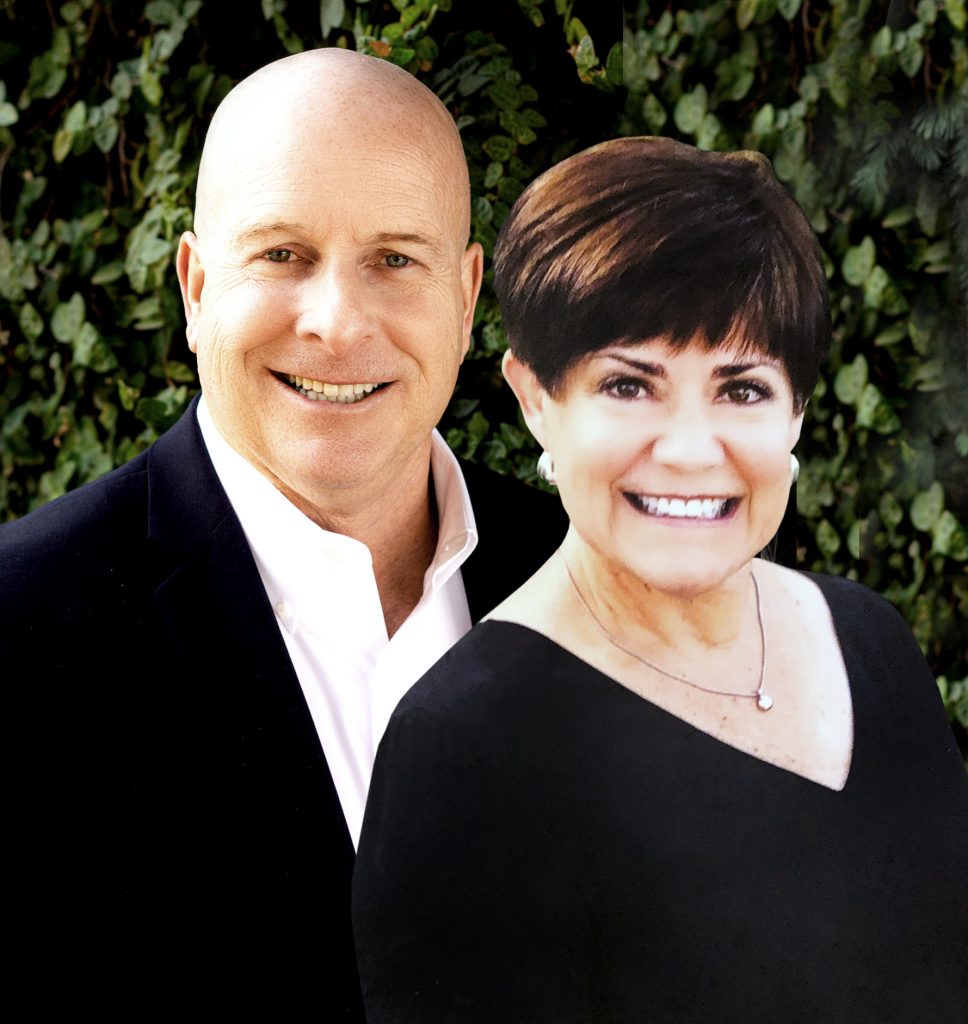 Jody Goodman Hardwick and Jim Hardwick both traveled with Up with People in '81C. Years later, they remain world travelers. While traveling to Kenya on safari with Basecamp Foundation USA in 2018, Jim asked if dentists ever came to a village. The answer was a direct and simple NO. That response was the start of a passion to serve, resulting in the creation of The Hardwick Foundation, a non-profit providing emergency dental care to the Maasai people in Kenya. For their devotion to serving others in need, the Hardwick's are recipients of the Reunion 2022 James E. MacLennan Everyday Hero Award.
During their inaugural 2019 visit to the village of Talek, Kenya 191 people were treated and 258 dental procedures were performed during 4 clinic days with 8 team members at no charge to patients. (The average income in this region is $1,000 a year so most dental care is prohibitive.) Delayed due to COVID, the team concluded their second trip in February 2022, treating an additional 261 people and completing an astonishing 979 procedures. The team recently announced their next trip will take place in March 2023.
The Hardwicks' year of global travel with Up with People presented them with many 'defining moments' of the world and our "global community." They both wholeheartedly believe their responsibility is to share the gifts and talents they have been given to raise up ALL PEOPLE to live with dignity and without pain.
Visit Hardwickfoundation.org to learn how to donate and/or volunteer for future annual trips.
MCKELL NEILSON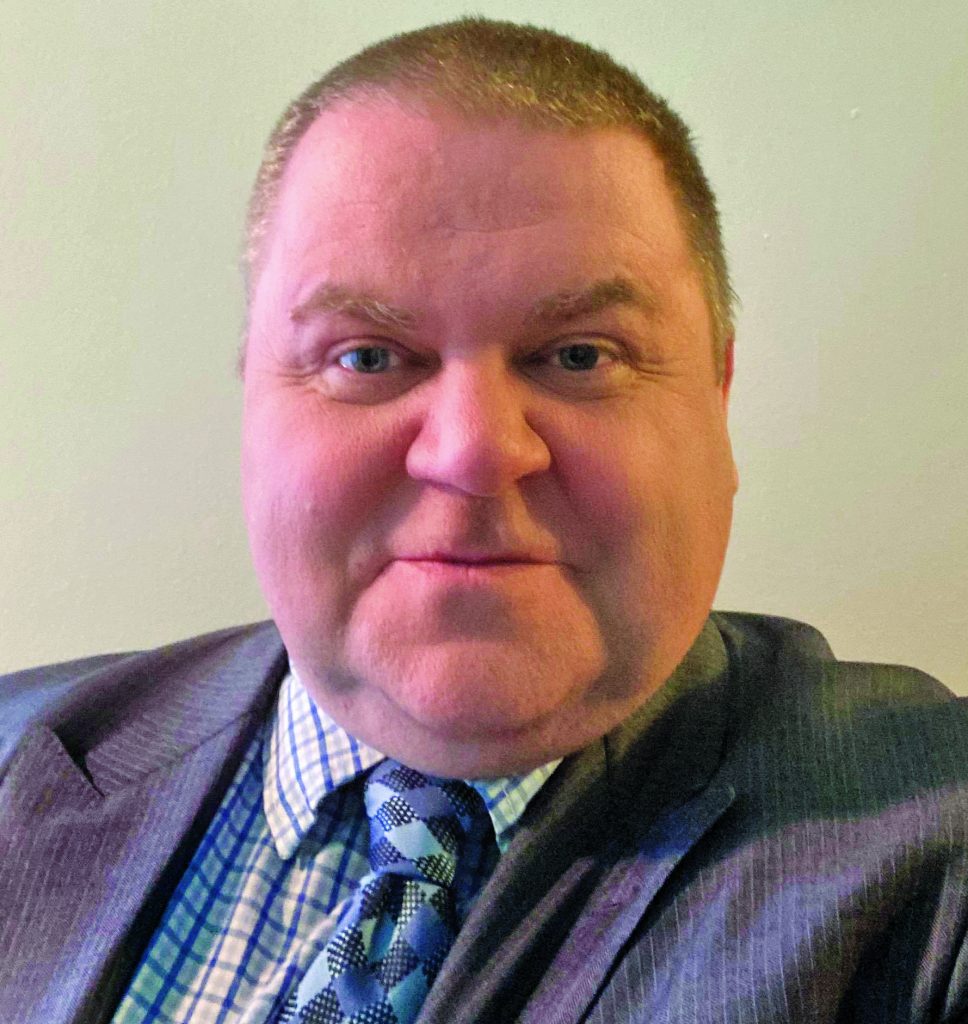 Following in James E. MacLennan's footsteps of seeing a need and stepping up to make it happen, McKell Neilson ('95E) saw a great need in his community in Toronto, Canada; he took steps to fill it. McKell, a Reunion 2022 James E. MacLennan Everyday Hero Award recipient, "started an organization at his apartment complex during the pandemic that would help those who needed assistance in any fashion: food, trips to medical appointments, movies to watch during quarantine, help with resumes for those who lost their jobs, so many things." according to a fellow castmate.
The 1200 residents of the apartment complex were served by the organization that McKell started to fill the pandemic driven needs of his neighbors. With an open heart and skills built during his Up with People travels, McKell brought together volunteers to serve on a committee that assessed the needs and provided the services needed by fellow residents. Some of the assistance provided included picking up and delivering medical prescriptions and groceries, providing telephone support calls, a food donation and distribution system, special assistance for elderly residents without online skills or equipment, arranging for turkey pot pies (made by a volunteer) to celebrate Thanksgiving, and helping (again, online) with job searches, resume development and interview skills.
McKell encouraged everyone to examine how they can help others in this challenging time.
His outreach served those in need, but also brought together and organized the team of willing volunteers who found fulfillment in sharing and giving to others.
MARCIA NELSON PEDDE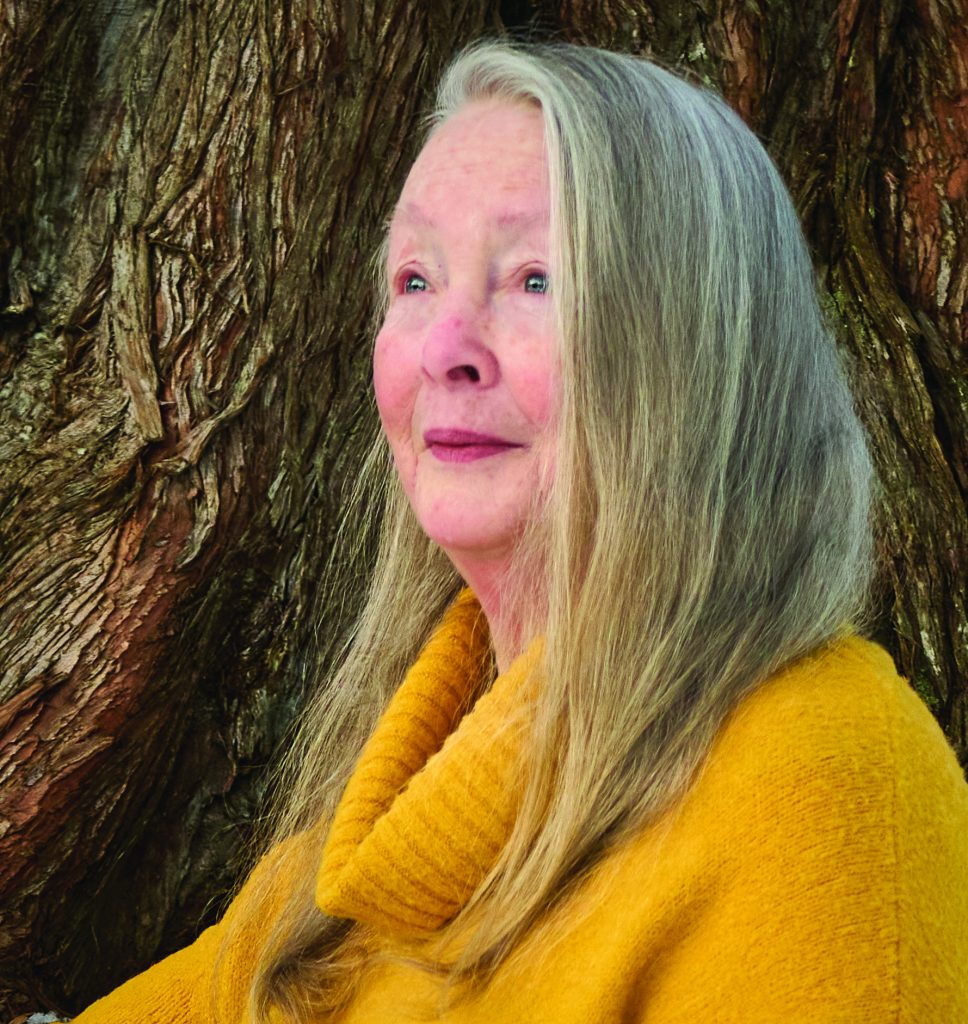 The James E. MacLennan Everyday Hero Award is named for a man who, on a daily basis, demonstrated support and kindness. Marcia Nelson Pedde ('66C), along with her husband Mike, demonstrated the same qualities when she was frequently found downtown at The Homecoming Memorial in Victoria, British Columbia, Canada, with a FREE HUGS poster in hand. With her heart in her smile, she shared hugs with locals and with folks from around the world–88 countries that she knows of so far: from Alaska to South America, South Africa to northern Europe, from the UK to as far as eastern Asia and all points in between. For over 10 years Marcia and her husband opened their hearts to people from around the globe. She believes that with one kind gesture, we can change a life and even change communities: One hug, one day at a time, we can change the world.
For more information, see: https://vancouverisland.ctvnews.ca/video?clipId=1471149
JON LAWRENCE RIVERA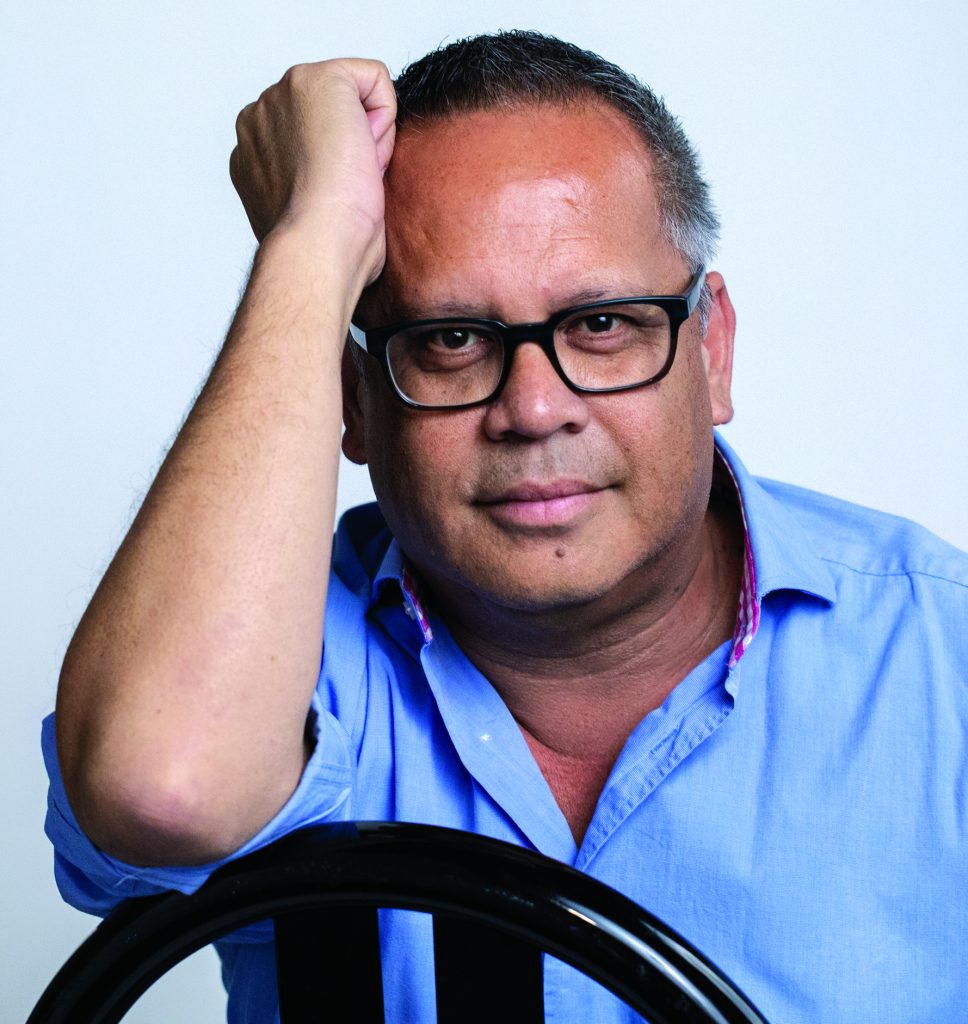 What happens when a theatrical artist is denied a stage? In this case, he creates one of a different kind in his tiny Hollywood kitchen and becomes an artist with food! That's what Jon Lawrence Rivera ('81C) did when Covid brought down the curtain on his long-running and highly regarded theatre company, Playwrights' Arena, in Los Angeles which he co-founded 30 years ago. Jon, a recipient of a Reunion 2022 James E. MacLennan Everyday Hero Award, turned his desire to cook Filipino dishes with which he grew up into what would become known as Flip Kitchen: cooking dishes for friends and family and the artistic community who needed not only the nourishment from good food but the nourishment of human contact and kindness.
Castmate Scott Freeman points out what made this cooking experience so different: "Working alone in his small kitchen in Hollywood, Jon cooked up mouth-watering dishes and posted pictures on Facebook almost daily with his trademark "Who's hungry?" and then responded to those in need. Mask on, he personally delivered meals or had people come to him." But Rivera made this more than a "feeding the hungry project". This was something more. He inspired others. Up with People cast alums, friends, family, and fellow artists from around the city, state, country, and world came to support his selfless mission through the donation of food, equipment, and money. He turned a horrific time of isolation, unemployment, and despair into an opportunity for a community to come together to and make sure no one was forgotten.
We all recall the closing of an UWP show where our host families were thanked for opening their homes and their refrigerators to cast members. In the case of Rivera, it is a little different. "He opened his kitchen, his wallet, and his heart, and produced safe, consistent meals in a time of dire uncertainty for so many, never expecting anything in return." Said Chris (and Marcee) Mygatt ('81C).
JOHN SHARPE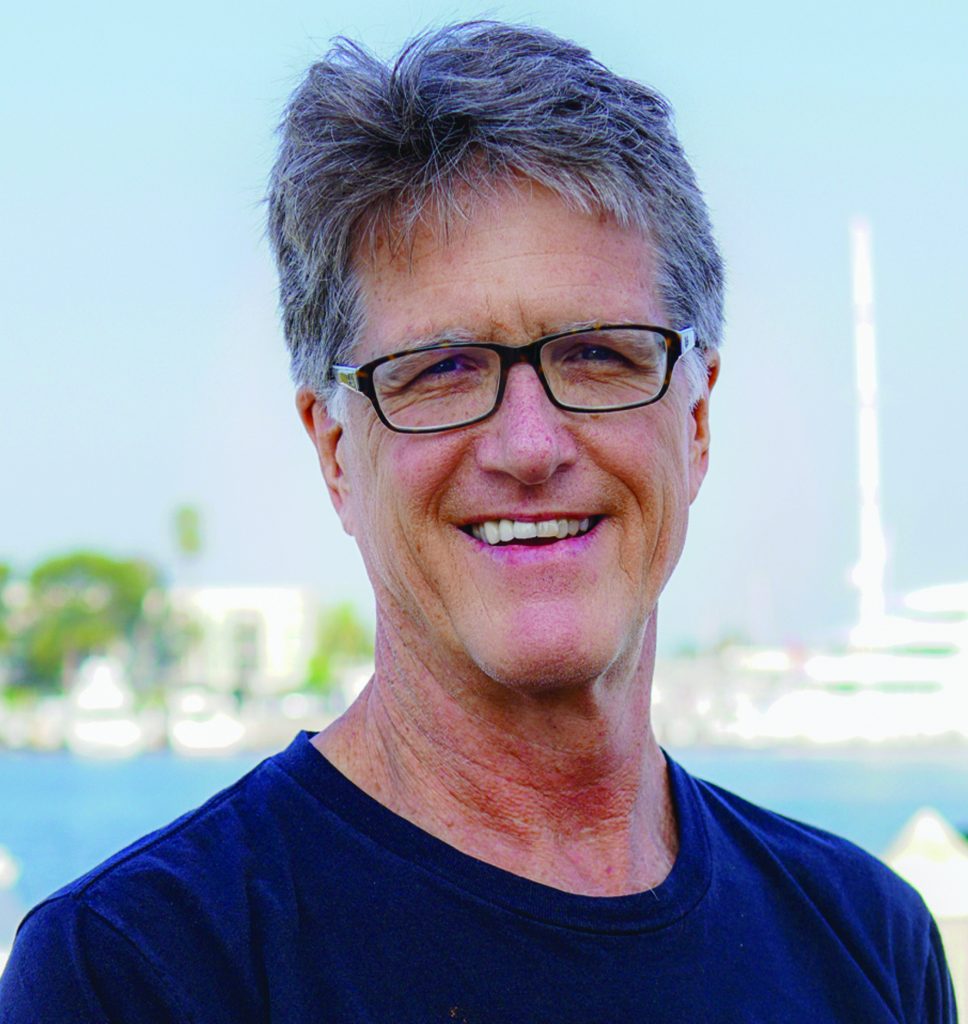 James E. MacLennan embodied service and support to his community, that of Up with People. John Sharpe ('77D), emulates this in his service to his community of Westchester, California. Named a Reunion 2022 recipient of the James E. MacLennan Everyday Hero Award, John is recognized for opening his home, his heart, his wallet, and his Up with People leadership skills to bring together (and assist) community members in small and BIG ways.
John has a knack for "bringing connection to people and making it unexpectedly great," says Lee Ann Markle Hamilton ('77D). He created the Westchester Arts and Music Block Party (WAM), while President of the Emerson Avenue Community Garden. Since its inception, WAM has not only helped raise funds to support the garden but has also grown to become one of Westchester's premier events for community building. Last year, the event raised $10,000 for projects at the garden.
During the early days of the pandemic, John spearheaded and launched the Painted Pantry Project. The pantry is in the YMCA's entry area and can be accessed 24/7 by anyone facing food insecurities. In just over a year, the pantry has provided food for hundreds of visitors and inspired dozens of community members to get involved and donate. It is still being restocked daily to meet people's needs.
Hamilton says, "John loves to bring together cast members to share their lives. [He] challenges each of us to do more in our own communities once we return to our homes across the globe."
---
THE SAM LANHAM AWARD FOR EXTRAORDINARY SERVICE TO THE UWPIAA
ZAN DIENER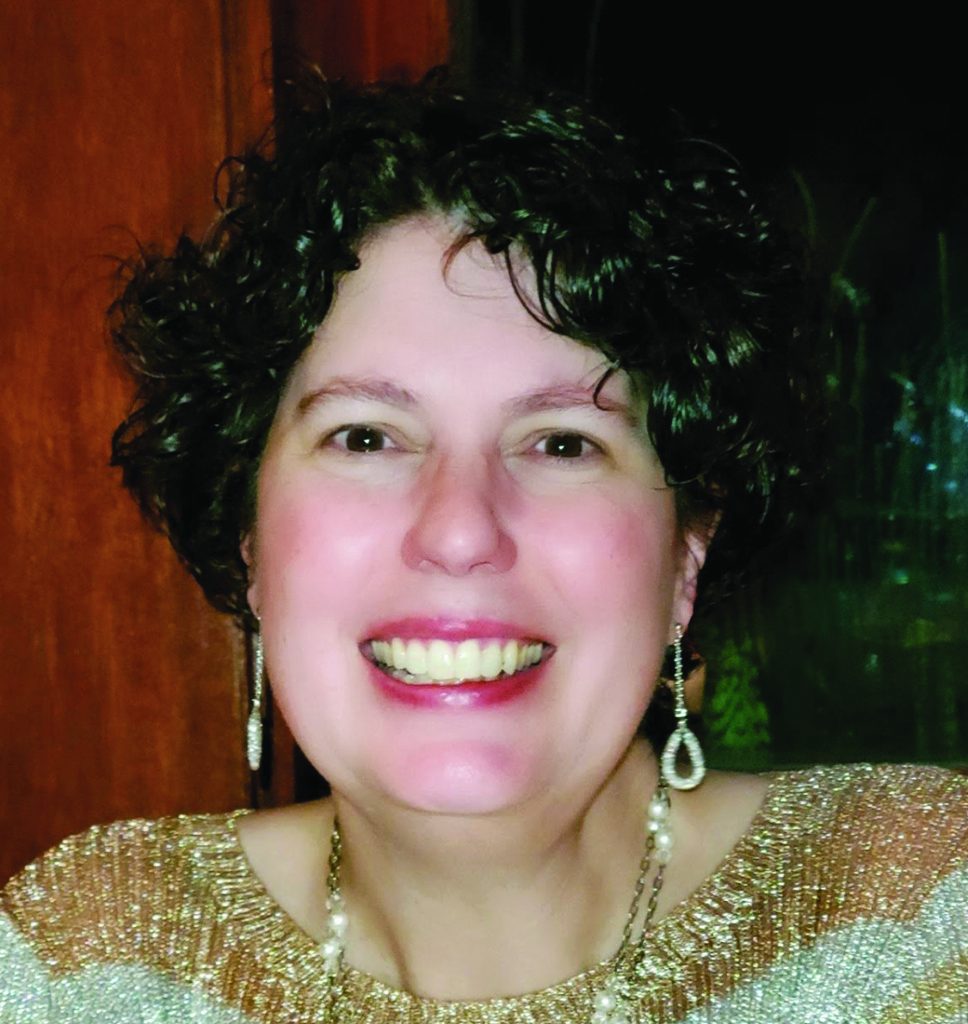 The Sam Lanham Award for Extraordinary Service to the UWPIAA was awarded to Zan Diener ('91E) at the 2022 Reunion in commemoration of her outstanding service to the Up with People International Alumni Association. Zan's IAA service stretches over three decades and has been demonstrated in a multitude of ways.
A Cast Rep since 1991, Zan most recently chaired the IAA Future Committee. Over the last 8 years, she has served on the UWPIAA BOG or one of its committees. Significantly, she made major contributions to the 50th Anniversary Celebration (Orlando 2015). At present, she serves as the president of the Reach Out Alumni Assistance Network (Reach Out/ROAAN) which provides financial and other assistance to alumni in their greatest time of need, wherever they may be in the world.
Reach Out Alumni Assistance Network – UWP alumni helping UWP alumni – www.roaan.org
JOHN PARKER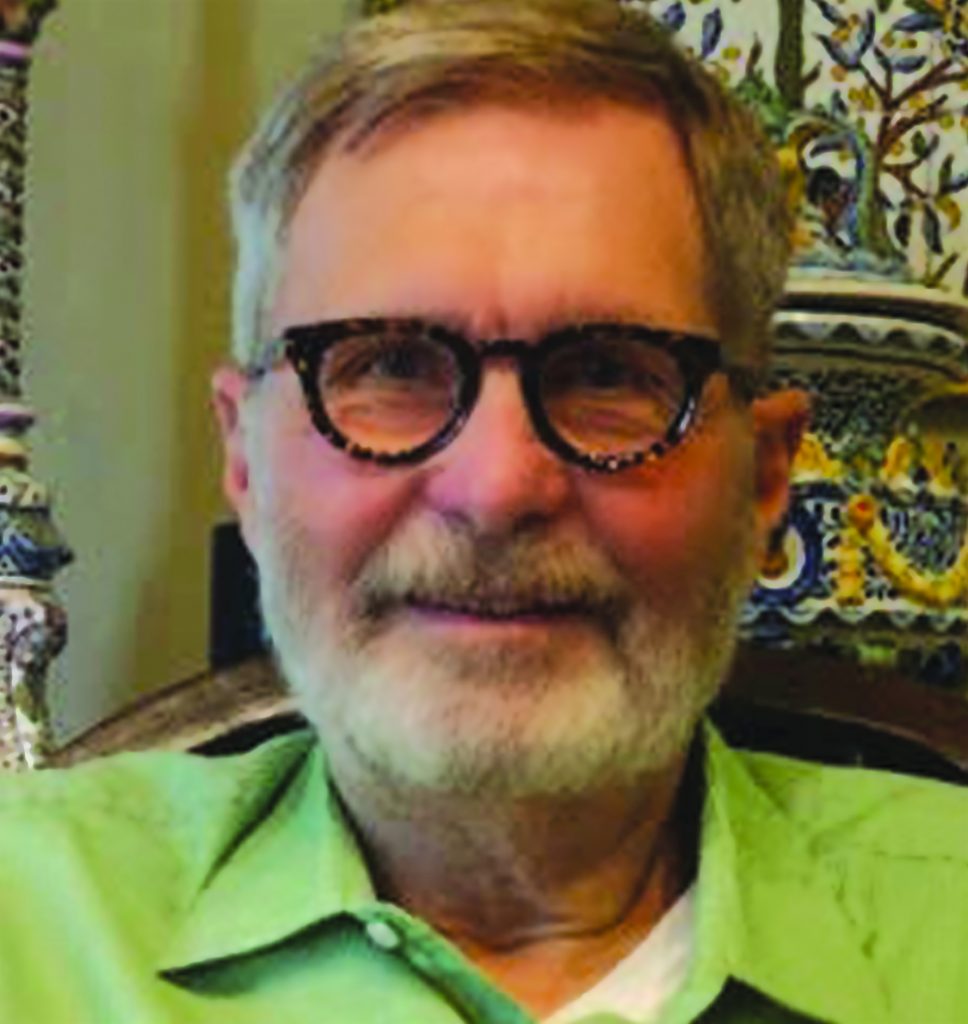 The Sam Lanham Award for Extraordinary Service to the UWPIAA was established to commemorate those who have made significant efforts to benefit the Up with People International Alumni Association (UWPIAA) which was founded in 1988. Reunion 2022 honors John Parker (various casts from 1965-1976) with this recognition. Bill Becker, UWPIAA president from 1999-2001 observed, "John's steadfast commitment to both Up with People and the UWPIAA has been an important part of each organization's longevity." Becker continued, "[John] has made an indelible mark in both the IAA and Up with People."
John Parker, the principal moving force who envisioned and led the creation of the association, is recognized this year for his efforts of decades ago that actuated the UWPIAA which has benefitted 22.000 alumni over the past thirty-four years.
Parker's vision became the empowering force that allows the IAA's vision to continue to this day, furthering the ideals of Up with People that alumni live out daily. He has remained active in the organization over the decades with his financial support, and his active participation.
---
J. BLANTON BELK OUTSTANDING ALUMNUS/ALUMNA AWARD
SARAH KIRK CALDERWOOD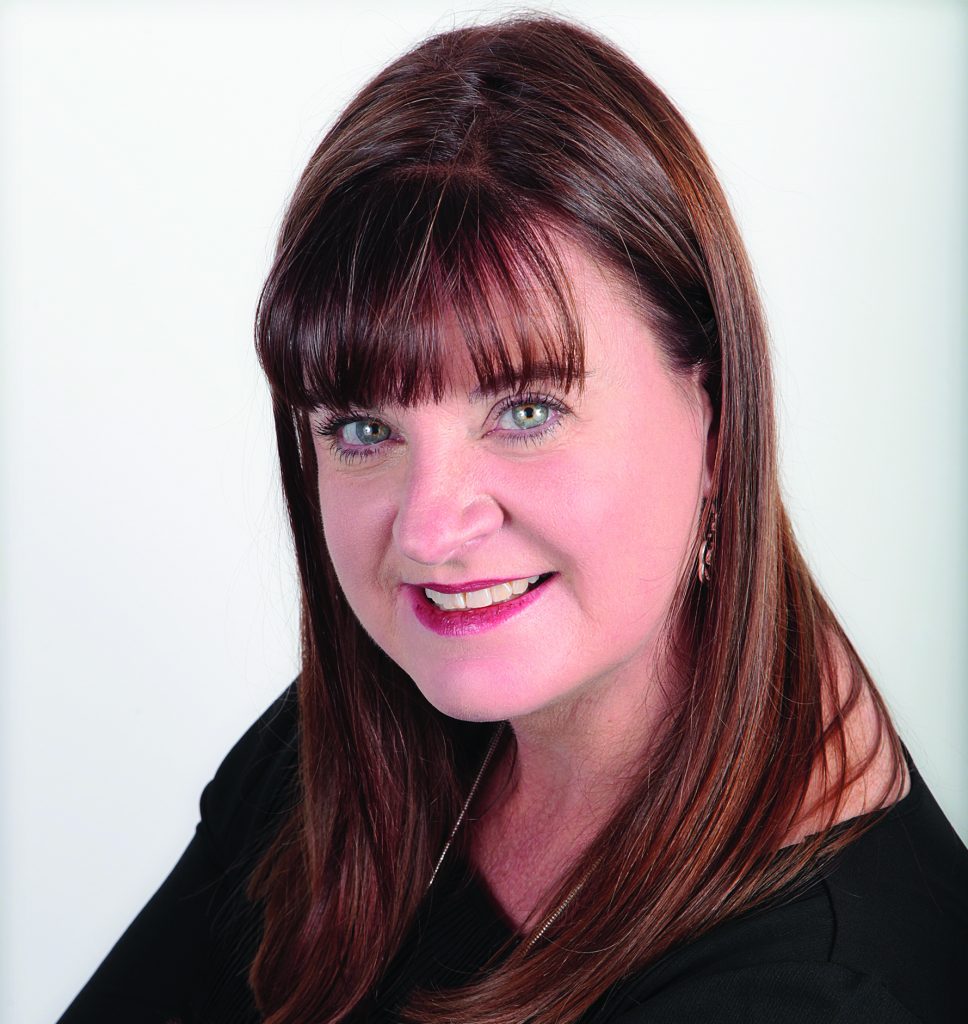 Volunteers can accomplish big things, whether measured in dollars or by impact on those in need. In the case of Sarah Kirk Calderwood, ('95E) both measures apply. As a volunteer, Sarah was instrumental in the success of a multi-year project to obtain $30 million in funding for childhood cancer treatments in Canada. A recipient of the Reunion 2022 J. Blanton Belk Outstanding Alumnus/Alumna Award, Sarah, always in the background, was the organizer who, from the shadows, supported the advocacy work of her daughter, Helena Kirk, now 16, who successfully battled leukemia as a child and became a powerful voice for the many young people undergoing cancer treatments, who now benefit from Sarah's work.
"Sarah was able to unite many smaller regional organizations under a new umbrella organization to [achieve] their goals. She brought the issue of underfunding and slow treatment approval to national awareness. Finally, her efforts changed the way considerations of funding and treatments are decided as families and survivors are now part of the input and approval process," shared a castmate. Leading an Executive Team composed of high-level professionals, she brought together multiple stakeholders, achieving an unprecedented level of commitment, support, and collaboration at the national level.
MIA HANSEN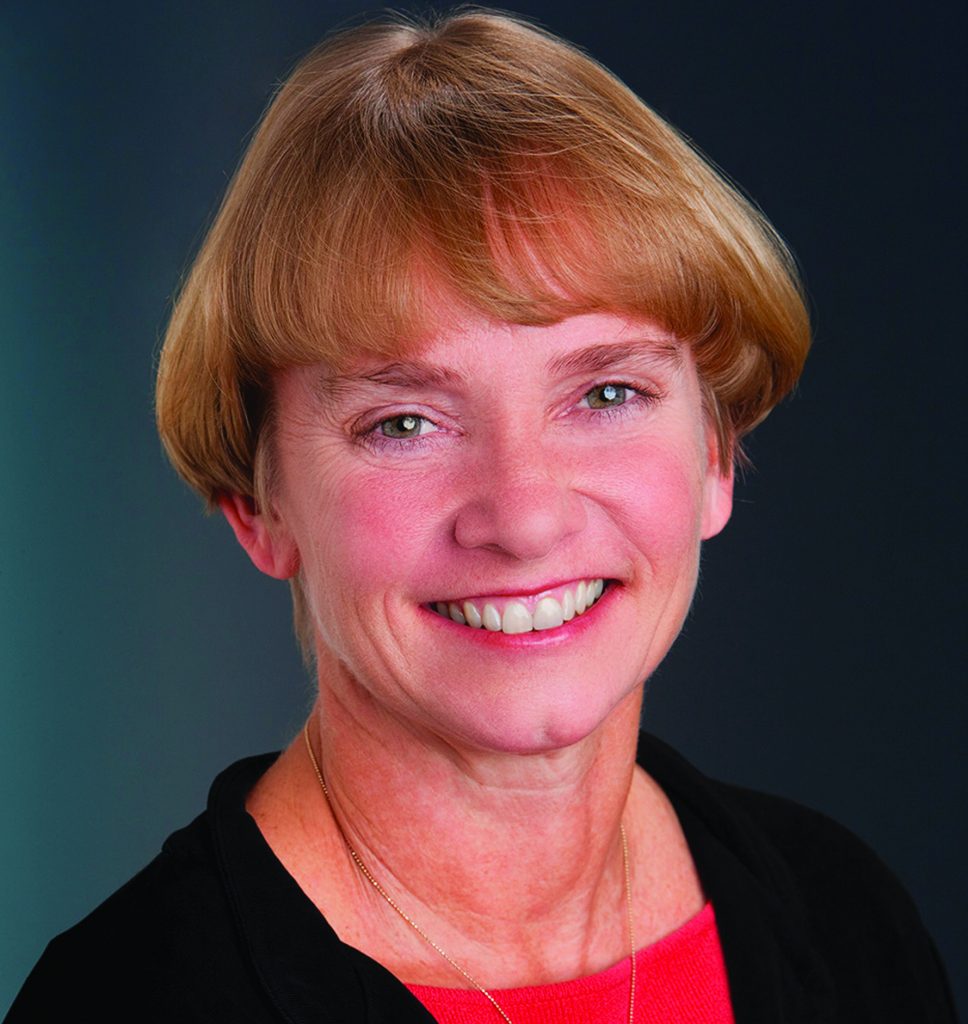 "Simply put, Mia is a force of nature. She has made exceptional contributions to humankind, carrying forward the ideals of Up with People. She has inspired and led by example." These words describe the woman that is honored as a recipient of the Reunion 2022 J. Blanton Belk Outstanding Alumnus/Alumna Award. But even these words, penned by Mirea Felicita Sharifi ('93E) touch but superficially on the ways that Mia Hansen ('77D) has touched, not just the lives of those students who traveled with UWP from 1985-1989 when she served as assistant choreographer with Lynne Morris, but more impactfully on her contributions to individuals during the years that followed.
Mia, a volunteer with the International Rescue Committee (IRC), helped settle refugees in Tucson over many years. In 2017, She founded Southern Arizona Adaptive Sports (SAAS), a nonprofit 501(c)(3), volunteer-driven organization aimed to transform lives through adaptive sports. Hansen's belief, indeed, her mission, is that, with access to the right resources, people can become empowered by their own abilities and gain the confidence to fulfill their potential.
Prior to SAAS, Mia fostered the global spirit in Tucson by serving as the Executive Director for Tucson Meet Yourself Folklife Festival for many years.