Get ready for Reunion SUPERSIZED…
You asked and we listened!
You wished for:
More time to hang out
Different locations
Diverse offerings
Meeting more alumni from other eras
Family-friendly budget options
Accommodation options at various price points
Fun activities for your children
The popular elements of reunion to remain
Continued learning
Time for conversations with friends—old and new
A chance to travel and explore new cultures
We are working on:
All the best parts of reunion as you know it—including Era Shows
Dancing to the famous UWP Survival Band
Day tours to Kilarney and the famous Ring of Kerry
A chance to wake up at the Cliffs of Moher
Meetings with the Islanders in the Gaelic-speaking island of Inis Oir
Supersized Cast K & T experiences—week-long cultural learning, fun, and performing opportunities.
Free time with your cast/crew and family to explore the Shannon region.
Golfing
Watersports
Irish music & dance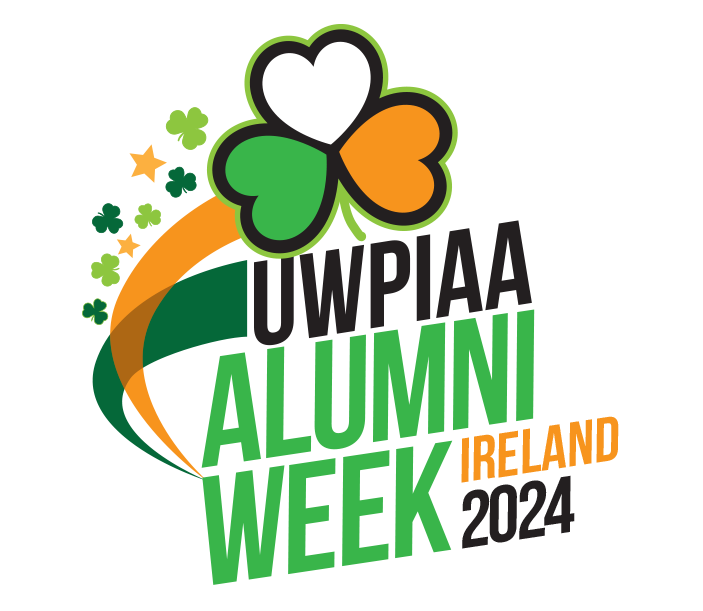 Annual Alumni Week Update
We are close to opening registration for 2024, and wanted to share some information to help with cast conversations as you discuss and plan ahead.
There will be three choices for accommodation, which all include breakfast in the room rate—Campus accommodation and two hotels close to campus.
Public transportation brings you right to campus, however it really helps us all if you opt to stay on campus.
As always, day passes and concert hall evening tickets will be available only if capacity permits, beginning August 1st.
Children 4 to 17yrs may be registered to attend OR may choose to participate in the newly launched Xperience K & T—a week long programme August 5th – 10th.
At-A-Glance Overview
Thursday, August 1st – Sunday, August 4th
Optional Study Group to Northern Ireland
An immersive experience in the communities in Belfast with local facilitator looking at the peace process.
Numbers are very limited—book immediately if interested!
Monday, August 5th
"Welcome to Limerick" day, city tours and an Irish evening!
Launch of Xperience K & T  with "Family Day" and orientation.
Tuesday, August 6th to Friday, August 9th
Educational sessions and workshops
Daily Xperience K & T programmes
Fun golf with friends
Era dinners & 60s disco
Community service with local partners
Cast time, rehearsals, cast photography
"Celebrating Origins, Connections & Service" (includes awards and era performances) Thursday
"Our Fun, Family, and Future" (The J. Blanton Belk Outstanding Alumnus/Alumna Award and era performances) Friday
Optional Daily Tours to:
Killarney
Cliffs of Moher & Inis OÍrr
Kilkenny & Waterford city including Waterford Crystal Center
Galway City
Saturday, August 10th
Medieval experience at Bunratty Castle
Dance party with the renowned and much requested Survival Band
Sunday, August 11th
Optional UWPIAA Journey on… Travel Programme
Arrival in Edinburgh: August 11, 2024
Departure from London: August 16, 2024
Did you see the article in UpBeat? Check it out here.