James E. MacLennan Everyday Hero Award
March 30, 2023
James MacLennan traveled in the early years of UWP and then as a cast director with his wife. Ultimately, he served as Chief Operating Officer of UWP for decades. This award may be presented to one or more alumni celebrating a reunion. It recognizes those who, in their everyday lives, have served their communities with countless small, selfless acts of kindness and time commitment, founded, been involved in, or led community service projects, and/or responded to domestic or foreign emergencies.
Jody and Jim Hardwick
"Open wide!"  These two words are not new to those who have regular dental appointments (even though we might not visit the dentist as often as we can!).  To the villagers of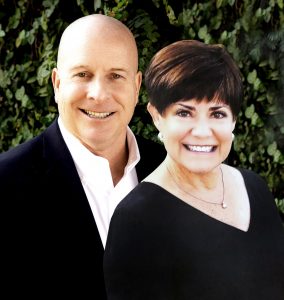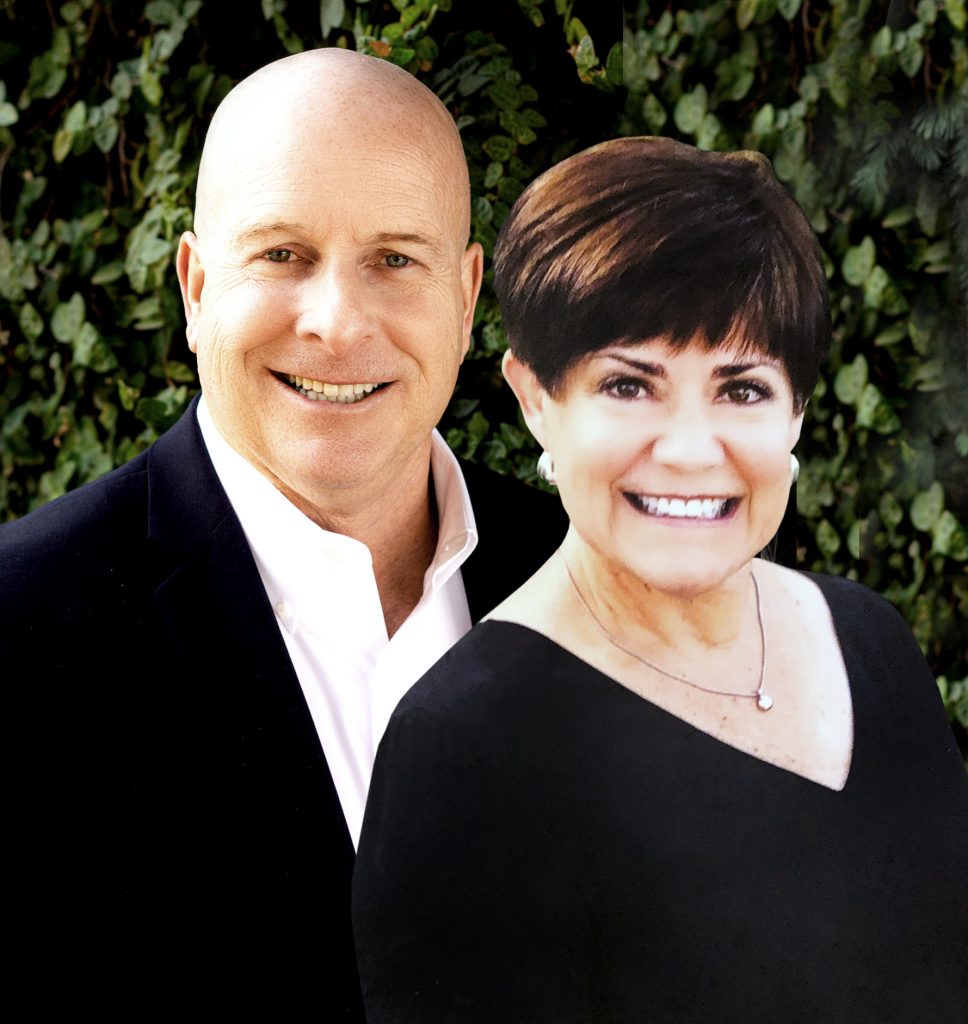 Talek, Kenya, this was a new phrase they may have heard the first time when the Maasai people were visited by Jody Goodman Hardwick and Jim Hardwick (both 81-C) in 2019.  During the inaugural "dental" trip, 191 people were treated and 258 procedures were performed during 4 clinic days with 8 team members at no charge to patients. (The average income in this region is $1,000 a year so most dental care is prohibitive.)
Recognized at the 2022 Reunion, "The Hardwicks embody the spirit of the James E. MacLennan Everyday Hero Award" said Craig Mills (also 81-C) who traveled with them in the Up with People cast.  Mills continued, "Their compassion and thoughtful selfless service is a true inspiration."
The idea for the endeavor emerged in 2018 while traveling to Kenya on safari with Basecamp Foundation USA.  Jim asked if dentists ever came to the village. The answer was a direct and simple NO. That response was the start of a passion to serve, resulting in the creation of Hardwick Dental Teams (aka The Hardwick Foundation), a non-profit agency providing emergency dental care to the Maasai people of Kenya. This was an insight and a response born in part by the Hardwick's year of global travel with Up with People and the vision of many 'defining moments' of the world and our 'global community.' They both wholeheartedly believe their responsibility is to share the gifts and talents they have been given to raise up ALL PEOPLE to live with dignity and without pain.
The Hardwick's service to those in need did not conclude with that first trip in 2019.  Although delayed due to COVID, the team concluded its second trip in February 2022, treating an additional 261 people and completing an astonishing 979 dental procedures. The logistics of the program are mind-boggling. It required, among other things, navigating eVisa requirements, Covid requirements, Kenya Customs, and raising the needed funding.  The Hardwick Foundation raised $42,000  in 2022 and $21,000 in 2019 "to get all of the equipment and medical supplies including generators to the middle of nowhere," stated John and Ann Parker. The program involved a team of fourteen including three dentists, three hygienists, and two assistants plus six support staffers . . . all of them paid their own way to Nairobi.  The team recently announced their next trip will take place in March 2023.
Jody and Jim Hardwick's work is not confined to the Foundation.  They have been involved in community volunteer efforts their entire adult life. Some of their recent activities in the Phoenix Metro include Give Kids a Smile, Compassion Dental Queen Creek, ICAN After School Children's Program, and St. Mary's Food Bank.  They also support their local women's shelter, serve as Bible study leaders at their church, and mentor young business professionals and at-risk teenagers.
"Our hearts are full. We traveled across the world to serve others and attempt to make a difference. What happened was that our lives were also changed." are the words used by the Hardwicks to describe the experience that continues.
Mills concluded, "Humble by nature, the Hardwicks focus on giving back when and where needed. Their servant leadership and heart are infectious and a joy to know."
Visit Hardwickfoundation.org to learn how to donate and/or volunteer for future annual trips.
---
McKell Neilson
During the pandemic McKell Neilson ('95-E) saw a need in his community—specifically his 2-building, 1200 resident apartment complex, and he started an organization to help fill that need.  He got together a volunteer committee, which he chaired.  Their mandate is to assess the needs of their fellow residents and provide services wherever possible with zero budget.
He has coordinated this group; their work is contactless; most importantly makes a difference.
They have an amazing list of services for the 1200 residents, including:
pairing up volunteers with people who need support calls over the phone,
picking up prescriptions and/or groceries,
résumé building, interview skill development, and job searches for residents by residents specializing in that area.
They have a food library which allows people to drop off food at his door during "open" hours; he gathers the donations, photographs them and posts them later in the evening for people to request what they need.
They also work with superintendent and visit elderly residents with an iPad to show them the inventory, as many do not use the internet.
They hold online social gatherings,
In October, they held a food drive for Canadian Thanksgiving with one of the volunteers making turkey pot pies for apartment-bound seniors.
They will also be starting a similar program for other essentials including feminine hygiene products, basic school items, etc.  They created a Facebook group and YouTube channel as well.
In addition to his volunteer work, Neilson was part of a four-person committee to provide his student year cast a virtual reunion to celebrate their 25th anniversary in 2020.  "It was a resounding success", he wrote, "and they reconvened to have another virtual reunion in 2021."
It took Neilson 2 years to raise the money for his Up with People student year.  Still, he didn't have enough money to fly to Denver, so his family drove him to Syracuse, NY and he took a 26-hour bus trip to Denver.  He was the first to arrive.  After his student year, Neilson continued on with Up with People in a variety of capacities including internships in staging, 2 years as an event coordinator, and 18 months on the road. One of the best experiences during that time was being able to go to Kenya for 3 weeks and recruit students for the future casts.
When asked about memorable moments in UWP, Neilson shared: "During staging for my student year, while others had their first and last names on lists for workshops, I only appeared as "McKell", with no last name as people did not know if it (McKell) was my first or last name."  One of his most life-changing experiences for him was visiting Dachau.  He still has an acorn from the tree outside the entrance as a reminder of his visit.
Neilson works at a technology company in operations, overseeing approximately 50 staff in both French and English in Canada.  The committee he began to help others continues, although he now continues his volunteering in his new role as Internal Development Director on the all-volunteer Board of Governors for the UWPIAA.
Marisa summed up her nomination of Neilson saying, "McKell has a huge heart and could have focused on his own situation, but instead he chose to reach out and support others".  Neilson encourages everyone to examine how they can help others in this really challenging time.
---
Marcia Nelson Pedde
Back in 1966 Marcia Nelson Pedde's 's life was transformed by her year with Up with People and the amazing folks in Cast C- the Cast with Heart. She loved her role as tutor for the UWP traveling high school, and when Fort Slocum was being designed and readied for the impact of that incredible summer of '67, Marcia was involved with the set-up of the independent phone system and staffing it with the great team who volunteered to be phone system operators.
Thanks to Pedde's incredible experience in UWP, her solid handshake, her smile, and her heart's expression have remained a vital aspect of her life's unfolding. She would hug the world if she could.  That was Marcia's goal back 2020– to travel the world, rippling-out kindness on a global scale… one hug at a time! So far, Pedde seems to be well on the way:  with her heart in her smile, she shared hugs with locals and with folks from around the world, 88 countries that she knows of so far: from Alaska to South America, South Africa to northern Europe, from the UK to as far as eastern Asia and all points in between.
"The reason we show up in every season," said Pedde, "is to create an opening. We create an opening for interaction, for caring, for listening. We create an opening for peace, an opening for sanctuary, even if only for that moment. We create a space for sharing joy and for sharing sadness. Through each hug we share stories, we share memories, and we share our hearts. We share contact – physically, emotionally, and spiritually. We share loving intention, and we plant seeds… seeds of trust, of hope, of love, of human connection. We offer–but we stand at a spot where people have to come to us when they are ready. When they come to us, we are there for whatever they need in the moment. In exchange we receive them, whatever they are willing and able to share with us emotionally – and that is the most precious gift of all."
Due to Covid, Marci has not been able to continue her hug campaign.  In her non-hugging time, Marcia has written and published two books: A Year in the Life of a Bus–Traveling Poet and The Adventures of Rainbow Mouse, touching on themes of courage, self-esteem, and friendship. She is currently working on her first novel and is a volunteer receptionist for her local Senior Centre.
Asked to share her most impactful and/or funniest UWP experience, she said, "Quite honestly the entire experience was totally life changing! How could it not be so? Making eye-contact, smiling, hand outstretched … became a natural part of every aspect of my being. And so, for me, these 50 plus years later, to stand beside my husband with my handmade FREE HUGS poster, smiling from my heart, making eye-contact, and with my arms outstretched to share a hug with a complete stranger . . . well, it was a natural fit!"
Congratulations to Marcia Nelson Pedde—your 2022 James E. MacLennan Everyday Hero Awardee.
---
Jon Lawrence Rivera
We are accustomed to hearing applause as a curtain comes down on a successful theatrical performance.  That had been the case for nearly thirty years after Jon Lawrence Rivera (81-C) co-founded and serves as Artistic Director of the highly regarded Playwright's Arena, in Los Angeles.  But when Covid rang down the curtain, there wasn't applause . . . the stage went dark.  But then, Rivera, recipient of a Reunion 2022 James E. MacLennan Everyday Hero Award, turned his creative talents from the stage to, of all places, his small Hollywood kitchen and created a new kind of story.  He transformed the saying "when one door closes, another one opens" into "when one curtain drops, another one rises"
Rivera's love for his ancestors' Filipino dishes, with which he grew up, became the basis for what would become known as Flip Kitchen: cooking dishes for friends and family and the artistic community who needed not only the nourishment from good food but the nourishment of human contact and kindness. He reached out to the community with his soon-to-be trademark phrase "Who's hungry?" using Facebook and Instagram to spread the word of the day's featured menu to care for those who needed to be fed during the dark days of the lockdown.  Rivera, with his mask firmly in place, personally delivered meals or had people come to him.
But this project was more than one of simply feeding peoples stomachs.  Rivera staged it to be more than that.  He became a motivational example to the community, near and far.  He inspired friends from around the city, state, country, and world to support his selfless mission through the donation of food, equipment, and money.  He turned a horrific time of isolation, unemployment, and despair into an opportunity for a community to come together to make sure no one was forgotten.
Scott Freeman, a castmate from 81-C, told the story this way.  "If [Rivera] couldn't tell stories that matter on a stage, [then he created] his own stories of hope, resilience, compassion, and kindness – dish-by-dish and person-to-person – and shared it with an audience hungry to hear and taste them. "Who's hungry?" We all were; and we can't thank Jon – our very own everyday chef, friend, and hero – enough for taking care of us and making a lasting difference in so many people's lives."
Craig Mills, another cast member, put it in clear Up with People terms. "Flip Kitchen continued that spirit and legacy as a response to the direct and cruel impact COVID had on his theater family. Jon embodies the spirit the James E MacLennan Everyday Hero Award was intended to celebrate. He is a true inspiration."
---
John Sharpe
Just as James E. MacLennan embodied service and support, so too, does John Sharpe (77-D), in his service to his community in Westchester, California.  He has opened his home, his heart, his wallet, and his Up with People leadership skills to bring together (and assist) community members in small and BIG ways.  Named a Reunion 2022 recipient of the James E. MacLennan Everyday Hero Award Sharpe is a past president of the Board of the Emerson Avenue Community Garden, a past board member of the Kentwood Home Guardians (Homeowner's Assoc), a current board member of the Westchester Family YMCA, and is a member of the LAX/Coastal Chamber of Commerce.  To honor his service to his community, he was named the 2022 Citizen of the Year by the Westchester Rotary Club.
Sharpe's has a knack for "bringing connection to people and making it unexpectedly great," says Lee Ann Markle Hamilton (77-D).  Sharpe, she explains, "[was inspired] to create the Westchester Arts and Music Block Party (WAM), while serving as the President of the Emerson Avenue Community Garden.  Since its inception, WAM has not only helped raise funds to support the garden but has also grown to become one of Westchester's premier events for community building. Last year, the event raised $10,000 for projects at the garden.
When the pandemic struck and people felt trapped at home, Sharpe mixed his WAM connections, coupled with his penchant for art and music, to bring people together in a safe virtual environment. He coordinated weekly "Friday Night Live" concerts online during the Safer-at-Home orders to support artists who had nowhere to play and provide entertainment for people stuck at home.
During the early days of the pandemic, Sharpe also reconnected with the Westchester Family YMCA to offer his help. While volunteering as a board member on the Re-imagining the Y Task Force to respond to critical community needs, Sharpe spearheaded and launched the Painted Pantry Project. The pantry is in the YMCA's entry area and can be accessed 24/7 by anyone facing food insecurities. In just over a year, the pantry has provided food for hundreds of visitors and inspired dozens of community members to get involved and donate. It is still being restocked daily to meet people's needs.
Sharpe not only impacts the community in which he lives . . . he impacts the community of Cast 77-D.  Hamilton says this, "John loves to bring together cast members to share their lives. [He] challenges each of us to do more in our own communities once we return to our homes across the globe. When we are together, he is a catalyst for positivity and togetherness, as well as a relentless encourager of doing good in the world!"