Meet UWPIAA President-Elect Megan Luebke ('09B)
September 5, 2020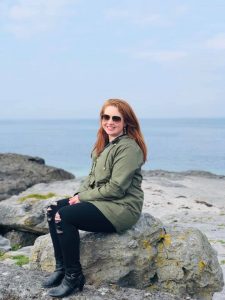 I remember feeling like such a lucky ten-year-old when Carolyn ('97D) and Duangporn ('97D) hung out with me in my playroom and painted my fingernails. And then, if I remember correctly, one of them read my future from the palm of my hand. I wonder if, at that time, they knew that their redheaded host sister would eventually travel with Up with People (UWP), work at the Denver headquarters, join the international alumni association's Board of Governors (UWPIAA), and become the 21st president of the UWPIAA next year.
If they did, they certainly didn't tell me!
I grew up in a small farming community in Southwest Minnesota. My parents were public school teachers and instilled in me an intense passion for learning and public service. I have one older sister who is also in education. I always envisioned that I would be a teacher myself until I learned the amount of patience it required. 
I graduated from Concordia College in Moorhead, Minnesota in May 2009 with a BA in Organizational Communications and minors in Business, Theater, and Spanish. Just prior to my graduation, my parents flew to Florida for vacation. I knew I was about to graduate during a recession so I gave them copies of my résumé to have on hand . . . just in case. On the flight back to Minnesota, they sat next to a man named Alain Thiry ('75C). Alain had just been named the President and CEO of UWP. My mom mentioned that we had hosted two UWP cast members in the late 1990's and she didn't know that Up with People was still around.
Who hasn't heard that line before?!
She told Alain that she thought UWP would be perfect for her youngest daughter and give him my résumé. He contacted me shortly after and while I was intrigued, I was bound and determined to find a job and start my career. When unemployment lingered through May and into June, I finally reached out to Alain to apply for the upcoming Up with People cast: Cast B 2009. I applied one month before Staging began. Shout out to my Admission Counselor, Rob Prytherch ('92A), for accepting me into the program even though he noted that I spoke "really fast."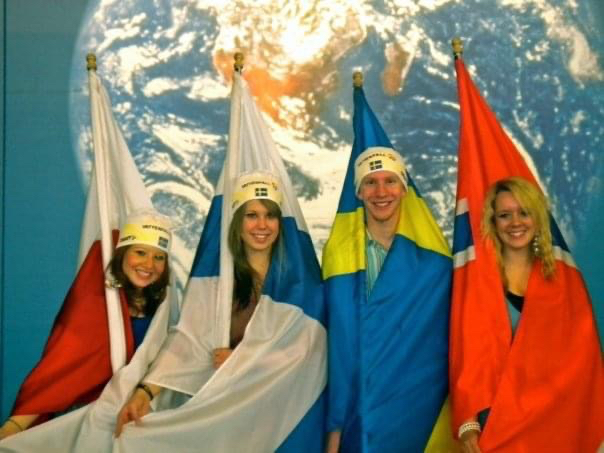 I traveled with Cast B 2009 from July through December. Our tour took us to the Southwest United States, Mexico, Denmar, Sweden, Finland, Germany, and Poland. I was a Promotions Intern in Veracruz, Mexico and was one of the pianists in the stage band affectionately called The Wizards. I sang "Oye El Boom" and "Carrickfergus" in our show, A Song for the World.
Following my tour, I was hired by the Minnesota Lynx Women's National Basketball Team. I worked as their Marketing Manager for three seasons from 2010 to 2012. During that time, we won a World Championship and I have the championship ring to prove it! In 2011, I was fortunate to be a part of the Rose Bowl Parade cast that traveled to Pasadena, CA. In 2012, Alain – still the President and CEO of UWP –  recruited me to work at the headquarters in Denver. I moved to Denver in October 2012 and began working in UWP's advancement and fundraising department. My highlight of each year was coordinating UWP's annual fundraising gala. Seeing hundreds of UWP alumni and friends come together for a common cause always brings tears to my eyes.
During my time at UWP, I was fortunate to assist with the Experience Program, unique travel opportunities for alumni, families, and friends that often coincide with a current UWP tour. This program offered me the opportunity to travel to Rome, Amsterdam, Stockholm, Florence, Copenhagen, and Paris, and meet many amazing alumni. 
I joined the UWPIAA Board of Governors (BOG) in 2016 as the Era Representative for Casts 2004 and Beyond. I've attended almost every reunion – either in a UWP staff member or BOG capacity – since 2013 and traveled to Leiden, The Netherlands and Ennis, Ireland for European Alumni Meetings (EAM) in 2017 and 2019 respectively. If you've never been to an EAM, I highly recommend it!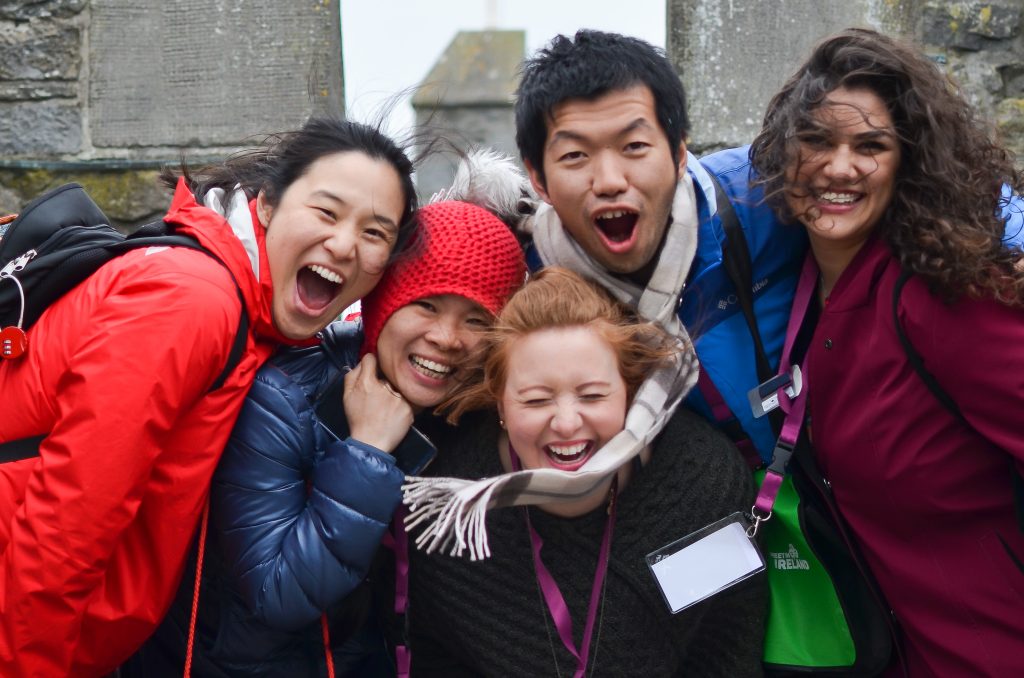 All of these experiences – being a host family, traveling with Cast B 2009, working for the organization, and serving on the BOG – have culminated into such a fierce passion and dedication to UWP. I am thrilled to take a next – giant! – step forward and serve UWP alumni as the incoming President of the UWPIAA. My tenure as President-Elect began on September 1 under current President T. McCreary ('68B) and I begin my Presidency on September 1, 2021. I look forward to connecting and reengaging with as many of you as possible. Please feel free to reach out to me via email at meluebke@gmail.com.