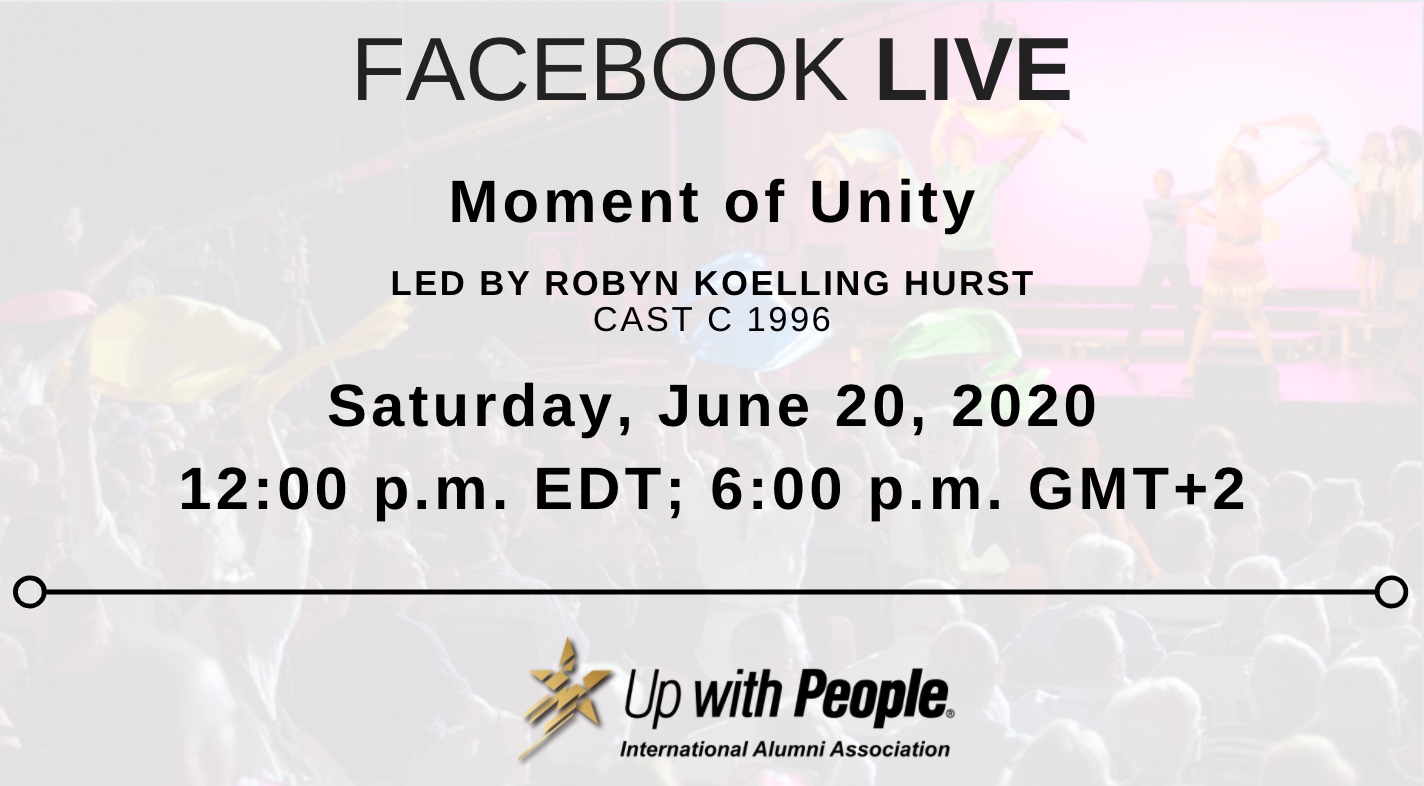 Robyn Koelling Hurst ('96C) will host breathing exercises and a 12-minute guided meditation on the IAA Facebook group live this Saturday, 20 June, at 12:00 p.m. EDT.
She will lead one session starting directly at 12:00 p.m. EDT and then repeat the session after a short break for those who may join during or after the first one is complete.
Robyn is a yoga instructor and fitness professional. She has designed and drafted the "Moment of Unity" reflection/visualization for Up with People alumni, set to UWP-original backing tracks.