Critical Conversations 101
February 20, 2021

Welcome to Critical Conversations (CritConvos).
CritConvos are virtual webinar-style programs exploring various topics relevant to Up with People alumni. Each episode features a panel of pre-selected alumni in conversation with an alumnus(a) host and a non-alumnus(a) moderator facilitating discussion—a la your favorite TV talk show. 
Similar to a TV show, alumni attendees tune in and are able to watch and listen—but additionally, alumni can participate and ask questions using the Q&A box. The episodes take place on a Zoom Webinar format: attendees are not able to unmute or turn their camera on—feel free to join us in your pajamas, no matter the time of day!
CritConvos require advance registration, and are always shared via UpBeat and the Facebook group. Registration links for the Identity session are below.
---
---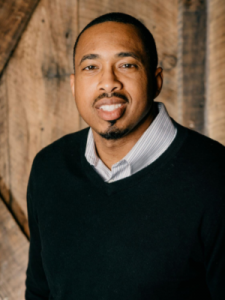 MODERATOR: Keith Reed is a journalist with more than 20 years experience across multiple reporting and editing disciplines. He has covered areas as diverse as personal finance, housing, airlines, hospitality and real estate development. As a senior editor at ESPN, he led coverage of the business of sports. His commentary on the economy and sports have been featured on NPR, PBS, CNBC, CNN, MSNBC and, internationally, the BBC and Al Jazeera. He currently writes a column for Medium on its vertical on anti-racism called Momentum and is co-host of the podcast @RunTellThis_ along with Good Morning America alumnae Mara Schiavocampo and Pulitzer Prize-winning reporter and author Wesley Lowery.
---
Register for each episode individually at the links below.
Upcoming … Series #3—Identity:
April 10, 2021: Gender, Non-Binary Alumni
April 17, 2021: Multiracial Alumni
April 24, 2021: Alumni Adopted by Parents of a Different Race
---