"Up with People Days" a Success in Japan
Bill Rettie, Convenor, "UWP Days" Ueda, Japan
November 9, 2023
Alumni-Planned Events, Asia Report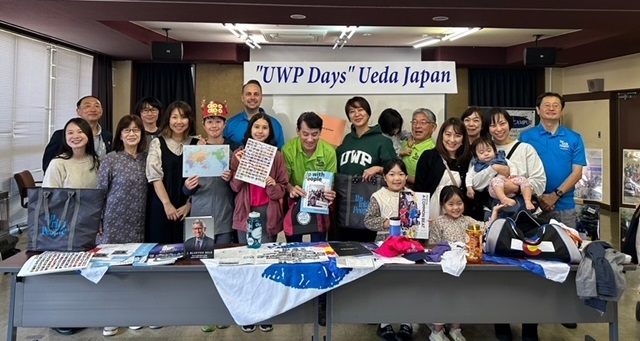 "Up with People Days", were held in Ueda, Nagano, Japan November 4th- 6th. The event is open to all Up with People (UWP) Japanese Alumni—we also welcome any UWPIAA members who may be in the vicinity! Come one, come all!
The event is hosted by the Ueda City Organization for the Promotion of International Exchange (OPIE) in conjunction with the Ueda/Maruko Board of Education.
Maruko town became a part of Ueda in 2006, and was the first UWP Town in Japan! We hosted UWP from 1996-2000—5 times—and would like nothing more than to host again! Our sister city is just outside Denver, in Broomfield, Colorado.
The event includes sightseeing during the beautiful Fall season, a winery visit, luncheons and dinners, Zoom and in-person meetings to reflect on alumni's experiences.
The event's purpose is to offer a place for UWP alumni in Japan to gather and relive their UWP experience! The conversation is nonstop—we are so grateful to the alumni participants from outside Nagano who make the time to be with us!
The 2024 edition will take place on Saturday, November 9th- Monday the 11th, but Sunday the 10th is the main day for activities. One day participation is fine.
Deadline for those requiring hotel rooms is September 10th, 2024.
Hope to see you all there!