UWPIAA Elections and Opportunities
July 7, 2021
UWPIAA Board of Governors Elections
It is almost time for YOU to VOTE!!!
The 2021 UWPIAA election will be a hybrid approach with several positions voted on by the UWPIAA Board of Governors and a couple of positions voted on by the alumni body in a general election. The goal is to have all positions be elected by the alumni body by 2024.
In late May, an open call of all alumni was made seeking applicants to fill the eleven new Board positions. Several information sessions were offered, all alumni were encouraged to consider applying by the June 4 deadline, and interviews with the candidates recently concluded. 
The candidates for the alumni body elected chair positions have been announced. All alumni can now review the candidates' videos and documents in our UWPIAA Facebook Group announcements. The actual voting for the candidates takes place starting July 23 and the alumni body will have till August 6 to place their votes. The candidates will be notified of the results on August 7, with a Facebook Live announcing the new Board Chair members on August 14.
Committees
Each of the eleven new Board Chairs will begin to build out their committees in early August to get ready for a September 1 start. There will be small and large tasks available for each committee, so alumni volunteers with varying interests and time availability are needed.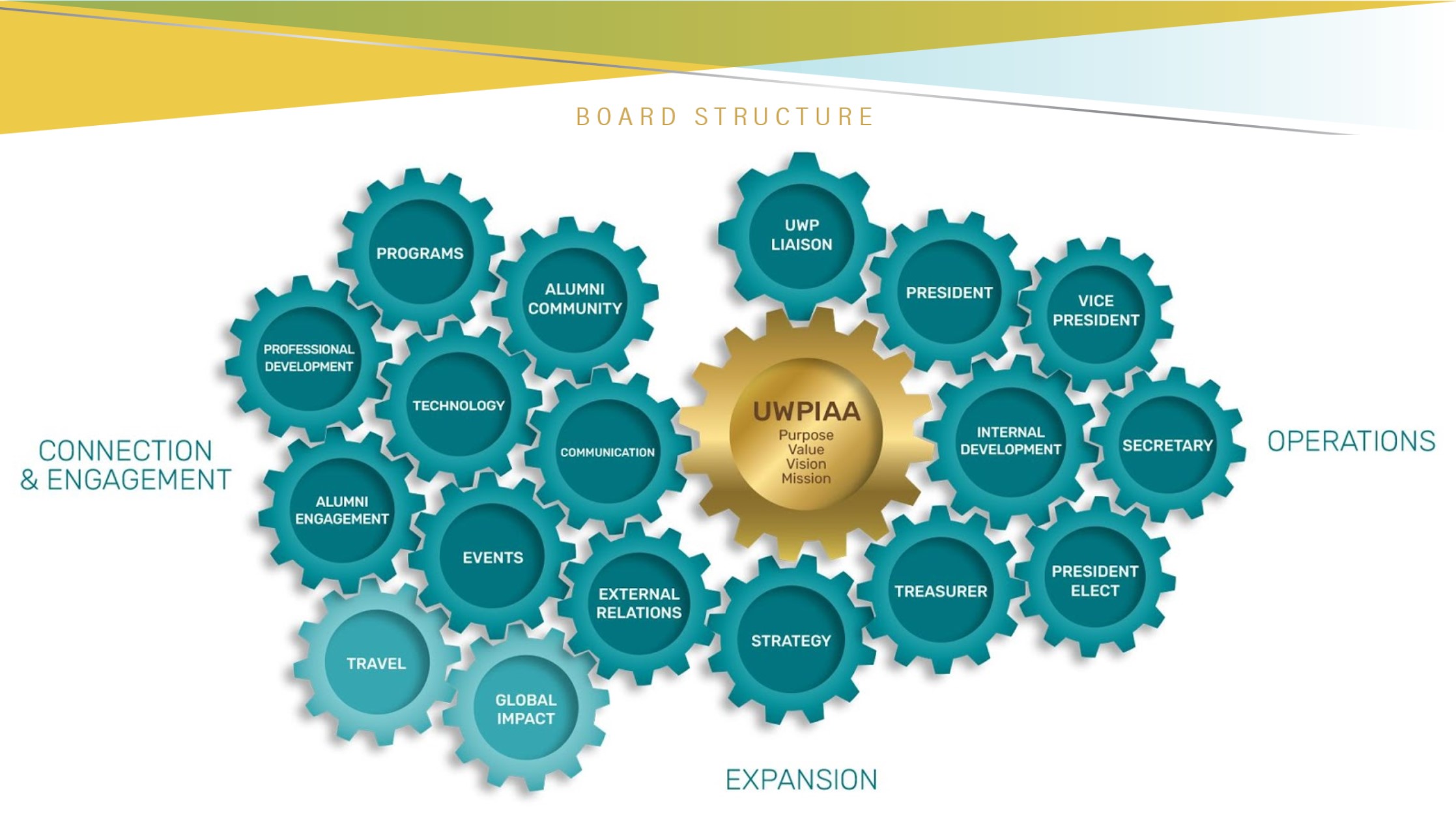 How can I get involved?
If you would like to know more about the new UWPIAA committees or are interested in volunteering, please fill out the UWPIAA Committee Interest Form and let us know! We will send you information about the July and August Committee Information Sessions where you can ask questions and learn about the new vision for the UWPIAA. If you cannot make one of these sessions, we will pass your information along to the new UWPIAA Committee Chairs so they can reach out to you directly.
Timeline of events:
July 8 – Candidates announced to Board/alumni body with documents
July 14/15 – New UWPIAA Committee Information Session
July 17/18 – New UWPIAA Committee Information Sessions
July 23 – Elections open for all positions
July 29 – Elections close for the Board-voted positions
July 30 – Notify Board-voted chair members with results
July 31 – Facebook Live announcement of first new Board members
Aug 6 – Elections close for the alumni body-voted positions
Aug 7 – Notify Board and candidates of results
Aug 12/13/14 – New UWPIAA Committee Information Sessions
Aug 14 – Facebook Live announcement of new Board members
Aug 31 – Last day of current Board
Sept 1 – New UWPIAA Board launches with fifteen new Board members! 
New UWPIAA
If you have not heard about the recent changes to the UWPIAA, please visit UWPIAA is Launching into A New Dimension for more complete information about the new mission, vision, and organizational structure.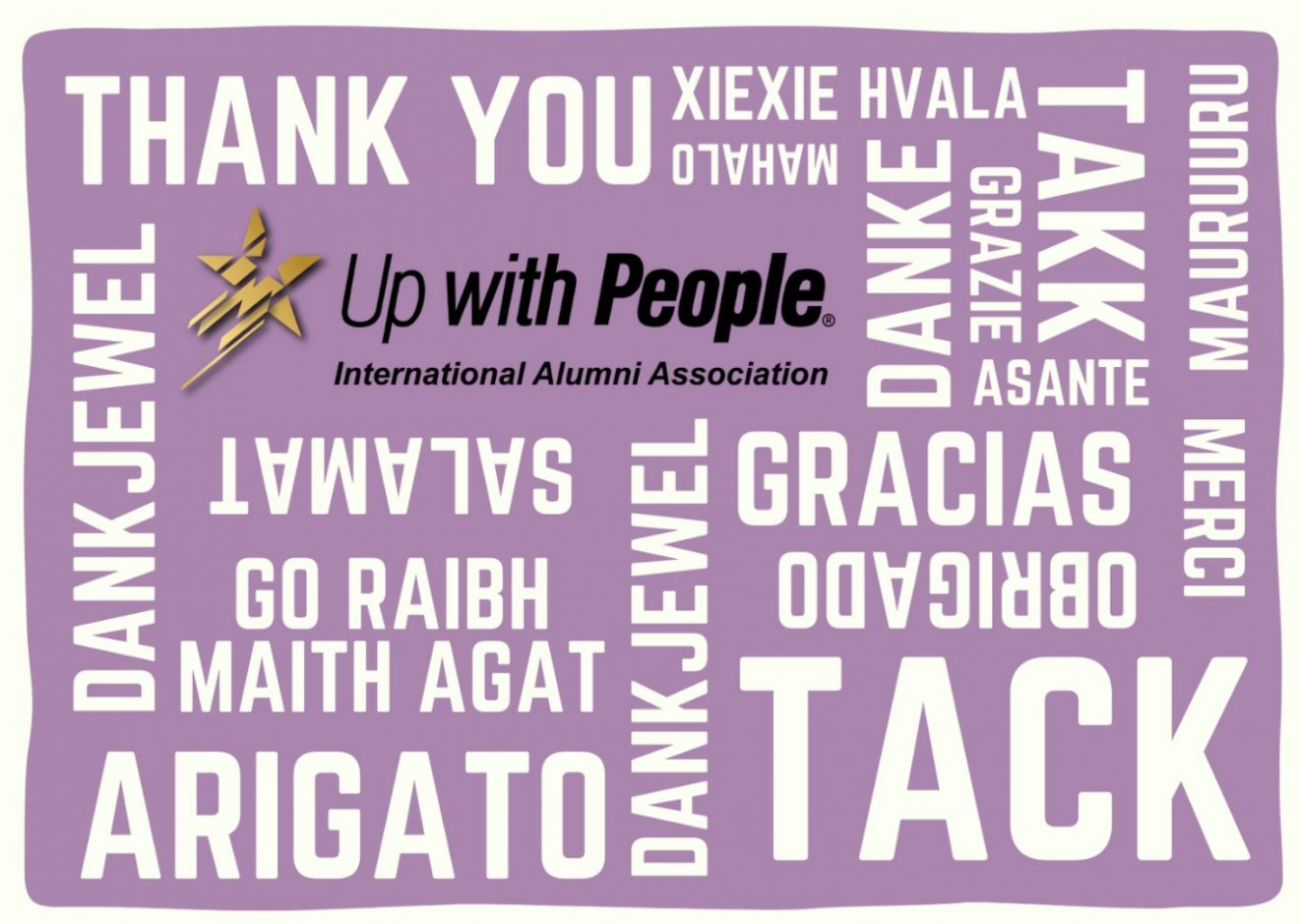 Thank you again to everyone who applied for the eleven new Board Chair positions!
This is an incredible opportunity to be part of shaping the future of the UWPIAA! 
We are enthusiastic about the new direction of the UWPIAA and welcome your questions and participation!
The UWPIAA Future Committee Team
Zan Diener, Chair, ('91E, USA)
Giselle Kuri, ('13A, Mexico)
Marisa Connors, ('95E, USA)
Mary McCollough, ('90B, Ireland)