The Poems of Paul Colwell
Keith Frohreich ('66C, USA)
August 15, 2021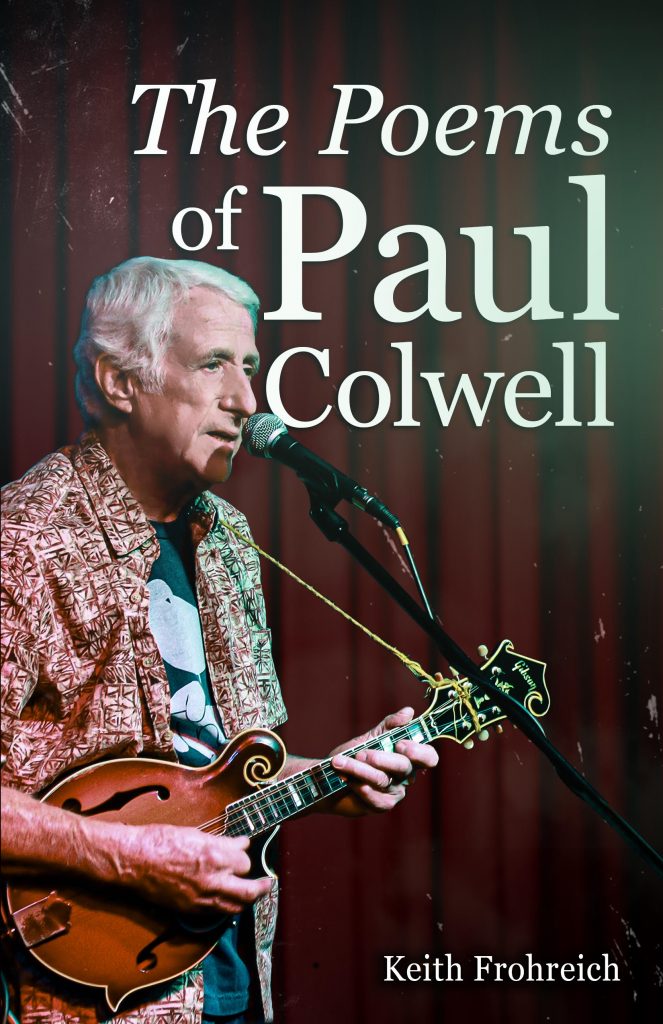 Paul Colwell is the most prolific songwriter in the storied, 55-year expanse of the Up with People phenomenon. He is not only a musical founder of Up with People, but also its poet laureate.
One of Paul's collaborators said, "Paul has an innate skill." Another called his listening skills his "catcher's mitt." A producer and collaborator said this about one of his songs, "That's pure Paul, and I think it's the most wonderful bit of writing. He can tear your heart out when he tells a story in a song."
This book, The Poems of Paul Colwell, tells the story of Paul and his brothers' journey from teenage radio and TV country-western singers to global minstrels, to creators of an international show that would speak to the issues of the times. Paul, who wrote Up with People's theme song, went on to write, collaborate on and inspire hundreds more catchy, poignant and wise musical gems. His is a skill that can ask a question, tell a story, paint a picture, bring tears, inspire hope or deliver a call to action, all in three minutes. 
Whether writing inspiring lyrics to live by or odes to Mother Earth, refugees, everyday heroes, a farmhouse, an oak tree, a moonwalker, Togo fishermen, or martyred lovers on a Sarajevo bridge, Paul Colwell's words soared out of the mouths of over 22,000 Up with People (UWP) alumni and were cheered and pondered by hundreds of millions worldwide. 
Only four other books written in English have been published about the 55-year history of UWP or experiences while traveling in UWP: A Song for the World by Frank McGee (Pace Magazine); When Our Roads Come Together, edited by John Ruffin ('65A); Born To Live In The Future: Up with People at 25 by Dr. Morris Martin ('69-'73); and J. Blanton Belk: It's an Unfinished World, and it's Still in the Making… by J. Blanton Belk. 
The author ('66C) is a past president of the Up with People International Alumni Association (UWPIAA) (2013-2015) and served on the board of governors for six years leading up to the 50th Anniversary celebration in Orlando. He is donating his share of the book sales ($4.87 per paperback) to the UWPIAA. 
The Poems of Paul Colwell is available in paperback and Kindle on Amazon in the U.S., and twelve other Amazon international sites. If you have any questions, you may contact the author at lafroh1@gmail.com.