CAST REP SPOTLIGHT | 1985
MIMI LUK
---
Ahead of 'Live it Live @55!', Mimi shares with UpBeat her experience as Cast Representative for Cast 85A …
My name is Mimi Luk and I've been the cast representative for cast 85A since we got off the road in July 1986.  It's also been my joy and privilege to have attended every single one of our reunions. I wouldn't have missed any of them for the world and certainly won't be missing our upcoming 35th year anniversary in Scottsdale, Arizona, USA in 2020!
You see, I consider the year I traveled in Up with People as one of the most special years in my life, even though it was almost 35 years ago!!  Our cast shared such a special year … traveling to China, Hawaii, through 35 states, and performing in the Super Bowl XX half-time show in New Orleans!! The experiences we had that year bonded us in a way that made us more family than just cast mates.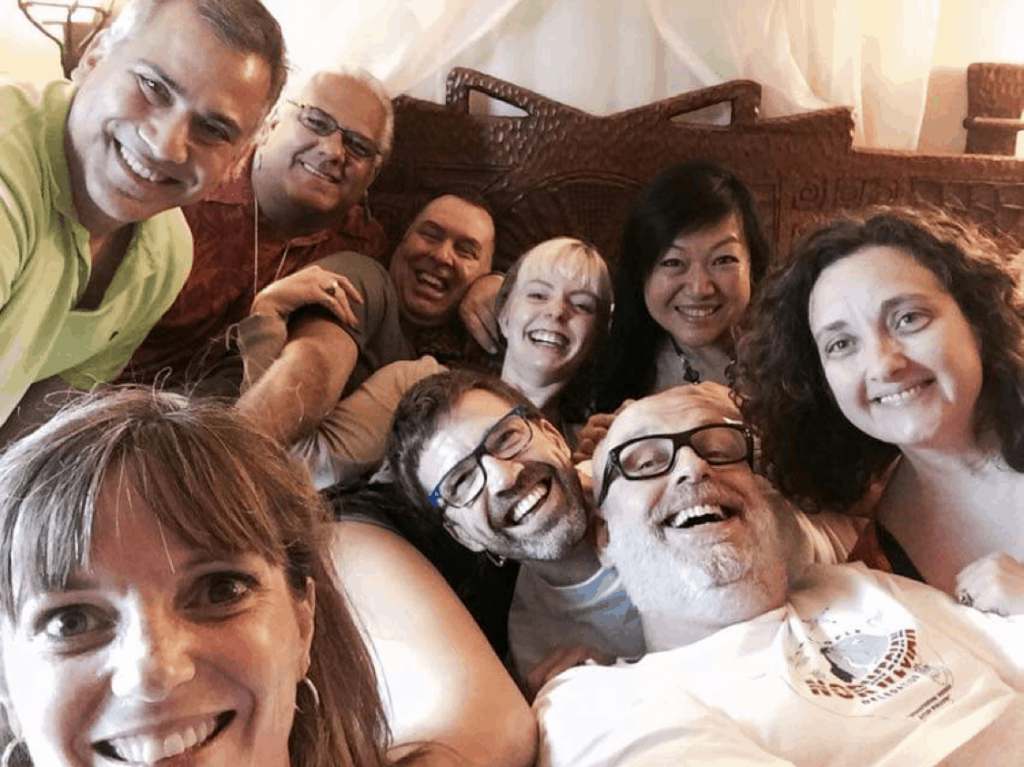 To illustrate how my cast is more like family, I only need to share my personal story.
In 2012, my kidneys were seriously failing, and I finally (reluctantly) shared my health situation on my Facebook page — I very possibly needed a kidney.  Within 48 hours of my posting, five of my dear friends in my cast offered to test to see if they were a match for me with the intention of donating their kidney to me!!
I cannot express the overwhelming gratitude and love I have for these dear friends who are like family to me. It turned out that another dear friend from Seattle who had already started the testing process with me was a match, and I went on to have a successful kidney transplant with him.
However, I will never forget how my amazing cast rallied their support around me during that challenging time.
That is exactly why I don't miss a reunion. There is such a connection between all of us — so much love and support as we walk on this journey called life.  This is my UWP family.  There is so much joy and laughter whenever we see each other again!!  So much fun and catching up!!  Life is short and time is precious … and sometimes lives are taken away too quickly and without warning.
I am sad to say that we've lost three of our cast members already. Our most recent loss is Christian Sommerfelt.  He came to many of our reunions and was at our last reunion in 2015.  It will be sad and strange not to have him there with us at our 35th year reunion.  Our cast has already decided to honor and pay tribute to him by each bringing a scarf to wear at the reunion as he was infamous for his love of scarves.  He reminds us how important it is to make time to be with those you love and have shared so much of your life with.
And that's what the reunions do — they bring us together … from all over the world … so we can just be together to enjoy each other and celebrate each other — our past experiences and memories, our present, and our hopes for the future.
Up with People has affected all of us in a way we never could have imagined.  Coming to these reunions deepens our friendships, our relationships and reminds us of where we came from … and meeting the families of cast members (including children who have also traveled in UWP) is such a joy!